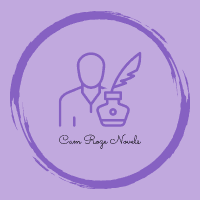 Cam A. Roze Is A Canadian Author Of Many Works.
A Multi-Genre Award- Winning Canadian Indie Author who strives to provide high quality content and tech others to make incomes and hone their own writing craft.
Cam A. Roze is a Canadian Award-Winning Author who wants to help others and still provide entertainment. Cam A. Roze is one author who takes pride in their home country, Canada.
What Is Cam A. Roze's Goal?

When it comes down to it, Cam A. Roze just wishes to provide good stories and reliable information and resources.

Cam Roze has written articles geared for other authors as they advance their writing career and help others learn from what was discovered.
Cam A. Roze's Fiction Worlds

This universe is tied to a post nuclear timeline when world war III broke out resulting in global devastation. With the Old World Technology Company, "Ark Tech", humanity has crawled back out from the crash the very world we see in this universe taking place in. The first work to be released will be "Kinship". This novel takes place far after the nuclear winter had ended and the scorch of the earths weaker ozone has taken over. Etha encounters Mia, a long suspected dead childhoods friend, meet again and go forth to improve the quality of life by persuing a rumor Mia heard of, 'Project Purity'. They only hope this will end up bringing water that is actually safe for consumption.

Alteria is a inspired fantasy world that is based on ideas Cam had when still avidly playing and running Dungeons and Dragons campaigns. The fantasy world has a new perspective on races typically not seen in fantasy.

An Abrupt Incitement is a series that is currently ongoing. The first of this fantasy genre series is 'The Draconus Wars' and this series is going to pan over twenty-five installments.

A.R.I.A. is a science-fiction based work that ties in to a cold War happening between Russia and the United States. The A.I. army is unlike any other Artificial Intelligence on the market to anyone The main directive of the A.I. is that it is there to help reduce the odds of any biological loss or casualty.
Cam A. Roze's Finished Works

There are a few Non-Fition works worth mentioning right on this page for Cam A. Roze as it is some of the best selling content of Cam A. Roze.
Cam A. Roze's Inspirations
Cam has been inspired by a few various people throughout their lifetime and is always looking for new sources of inspiration for their own works. The Canadian Award-Winning Author is known to relate their pieces of poetry based on their life experiences.
Easy Access Links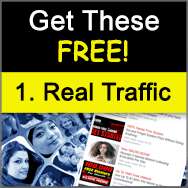 PUSH A BUTTON AND INSTANTLY MAIL UP TO 3,000 MEMBERS
AND ADVERTISE ON OUR BANNER NETWORK COMPLETELY FREE!
That's Right, Now You Can Instantly Reach Thousands Of People Totally Free While While Advertising On Our Banner Network! This Is The Most Explosive Viral Mailer And Time-Based Advertising System…. All In ONE! And It Won't Even Cost You A Single Penny!